PREP Connect Mentorship Series,
People, Purpose & Passion – The Pathway to Success!
Tuesday,  May 29th, 2018, 9am – 1:30 pm
PREP 3 TRAINING ROOM (LOOK FOR SIGNS)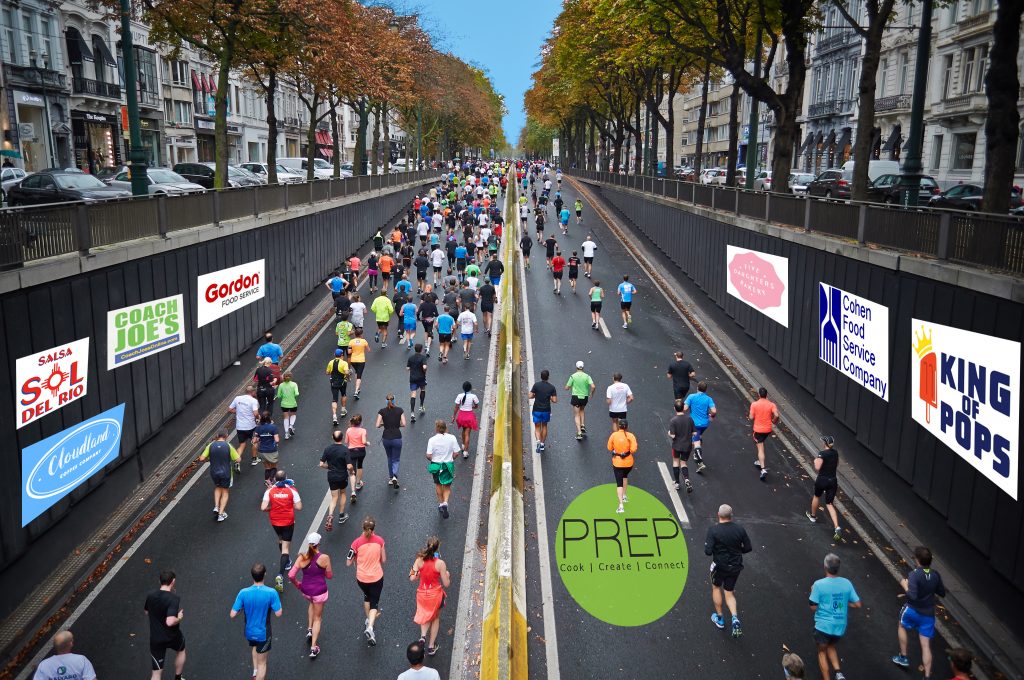 8:30 – 9:30    Breakfast & Gathering:
Serving  Cloudland Coffee – Five Daughters Bakery's Donuts – Coach Joe's Waffle Stackers
9:30    From a Concept to Store Shelves – Tony Webster – PREP Member – founder of Salsa Sol Del Rio
9:50    Running with the Big Guys –  John Roonan – Cohen Foods
10:20   Running With Your Story – Scott Lamphere – Corporate Chef, Gordon Food Service
10:40   Life is a Highway, Get Out of the Slow Lane! – Coach Joseph Crosby – Coach Joe's Market
11:10   Selling Igloos To Eskimos – Nick Carse – Founder of King Of Pops & P10 Foods
11:30   Speaker Panel Q&A
12;30   Thrive Tuesday – Lunch with Gordon Food Service & Product Sampling
PREP Members Click Here to RSVP or message JR Marranci!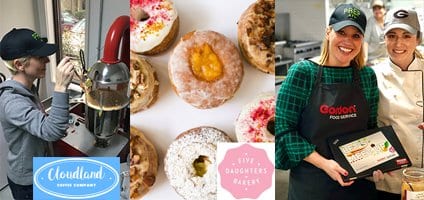 Upcoming Events:
Thrive Thursdays – Gordon Food Service – Every Thursday @ 1 pm,  Julia D'Amico and Lakisha Maven will be show-casing products, brands and recipes in the Shared Kitchen @ PREP. Be sure and come hungry!
ServSafe Classes @ PREP Tuesday May 22nd – Contact JR for more info
Building a "One Sheet" Every specialty food producer needs a single document to tell your story.
Develop a sheet with photos, your story,  pricing and details about your product when presenting to Buyers, Markets and more.
This workshop will be hands on using your laptop and MS Word to produce your company's One Sheet.
Call for Entries –  Specialty Food Producers bring samples of your products for the PREP Mentor Series on Tuesday May 29th to share with other PREP Members and guests.
Call for Entries – Specialty Food Producers bring samples of your products to PREP's office on Wednesday June 6th for presentation to food broker Cohen Foods.
PREP Members Seminar: How to Show Up on Google (June 2018 date TBD)
Director of Operations Doug Marranci will walk you through how to leverage the high density of food based businesses at our address to help increase your exposure on Google and in internet searches.
CLICK HERE for more info https://www.prepatl.com/google/
PAST PREP Mentorship CONNECT EVENTS
PREP Photography Q&A
No-cost consultation with Atlanta food and lifestyle photographer Kerrieann Axt
CLICK HERE for more info http://voyageatl.com/interview/meet-kerrieann-axt-kga-photography-northern-suburbs/
PREP Members Twitter Workshop
How to put Twitter into action for your brand with President of Bloomberg Marketing Tony Bloomberg
CLICK HERE for more info https://www.prepatl.com/twitter/
PREP Food Safety Training
PREP Members and their staff receive the latest food safety training updates from Dekalb County Department of Environmental Health's Renita Stroup and the Georgia Department of Agriculture's Betsy Dziadik & Christa Bone
CLICK HERE for more info https://www.prepatl.com/prep-food-safety-training/
Facebook, E-Commerce & Food Photography
PREP Members learn how to maximize their business presence with Facebook, how to set up an e-commerce site using Shopify, and how to craft professional quality food photographs using only a smartphone.
CLICK HERE for more info https://www.prepatl.com/differentlight/
"Building Your Brand" PREP Mentor Series
Two Atlanta area branding experts share tips on how to make the most out of your personal brand.
CLICK HERE for more info https://www.prepatl.com/branding/
PREP Members Seminar: How to Show Up on Google
Director of Operations Doug Marranci will walk you through how to leverage the high density of food based businesses at our address to help increase your exposure on Google and in internet searches.
CLICK HERE for more info https://www.prepatl.com/google/
PREP Members Mobile Food Service Meet & Greet
PREP's Mobile Food Service Operators and Mentors get a chance to mix & mingle with their fellow food truck owners, learn about Food Costing Tools, and learn strategies for surviving the winter from one of PREP's veteran food truck operators.
CLICK HERE for more info https://www.prepatl.com/prep-members-mobile-food-service-meet-greet/
Selling Online & Passport to Export Conference
Passport to Export is part of a reginal Global Cities Initiative strategy to help grow companies through exports. It is an informal, candid, roundtable discussion between companies that have export experience and companies that are interested in learning more about exports.
CLICK HERE for more info https://www.prepatl.com/selling-online-passport-to-export-conference/
Business Branding Seminar
Marcus Jackson of Caliber Elite Consulting discusses how to focus and develop your brand.
CLICK HERE for more info https://www.prepatl.com/business-branding-seminar-prep-tuesday-july-26th/
Food Safety Training Class
Dekalb County Department of Environmental Health's Renita Stroup leads a class on new issues and food safety basics.
CLICK HERE for more info https://www.prepatl.com/food-safety-training-class-at-prep/