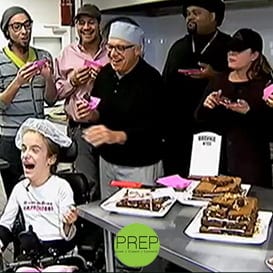 Bentley Grace – Brownie Baker Extraordinaire!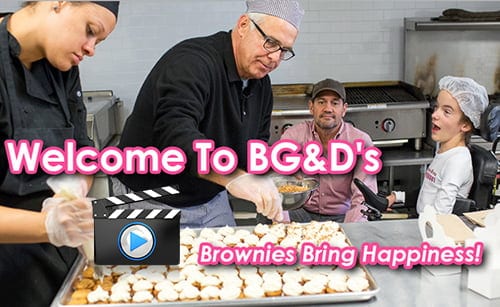 Click Here to see video of this wonderful Baker in Action!
A chance meeting is allowing an Atlanta girl with cerebral palsy to follow her dreams of being an entrepreneur. Longtime entrepreneur Paul Monahan is passionate about his baking business. He says that his patience, however, is an ingredient of which he is in short supply. One day, while shopping for flour in Whole Foods, a girl named Bentley-Grace changed that for Monahan. Grace, who has cerebral palsy, is also an entrepreneur. She is known as the little girl in Buckhead who bakes and sells brownies.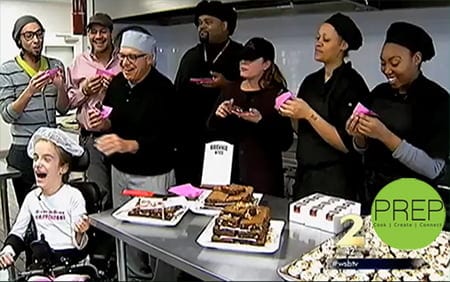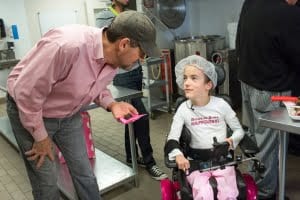 Order from this brownie baker extraordinaire today on Bentley Grace's Website: www.BGandD.com
Original article on WSBTV by Carol Sbarge Click Here
PREP Cook-Create-Connect is a fully licensed unique shared kitchen concept which was established with one goal in mind – to help build and support small food businesses in Metro Atlanta, by providing state-of-the-art commercial shared kitchen space, resources, food procurement and guidance to a talented and creative class of entrepreneurs, including: specialty food producers, baker, caterers and mobile food service operators, along with the next generation of food artisans. PREP is a privately held company based in Atlanta, GA.  For more information about PREP, please call (404) 920-4150 or visit  www.PREPatl.com    PREP on Facebook – PREP on Twitter – Take a Tour of PREP