Atlanta Food And Beverage Forum Events Now On Youtube!
*UPDATE: All Atlanta Food and Beverage Forum events are on YouTube anytime. Subscribe to PREP's Kitchens USA Youtube channel to watch now!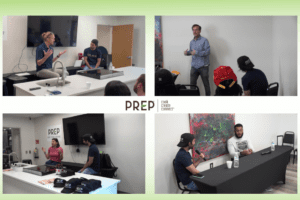 Missed the last Event?
Don't worry. We've got you covered. All events, workshops, expos, and even exclusive PREP kitchens USA news updates are now available for streaming on our youtube channel, "PREP Kitchens USA."We understand that PREP Members are busy running their food operations, especially during the typical workday. Without a doubt, this makes it difficult to attend these events. Therefore we made it convenient for PREP Members who can not attend. In addition, those who may have participated in the Event and missed some vital information that you want to revisit. Whatever the case, PREP Kitchens USA is dedicated to providing our Members with the best possible resources.
Furthermore, we ensure that PREP Members grow their businesses while at PREP. Our recent events have featured many big names in the Atlanta food industry. Including Atlanta's own Leslie Zinn, CEO of Ardens Garden, and Also Popsicle Tycoon Nick Carse. Visit PREP's Youtube channel now at PREP Kitchens USA!
Featured Youtube Videos:
Leslie Zinn- CEO of Arden's Garden.
Learn about Leslie's journey in building one of the most successful Beverage manufacturing companies in the south, starting small in her kitchen with her mother's juicer. Her unique experience extends to the retail industry, with more than 15 retail stores in the Metro Atlanta area.
Visit Ardens Garden's website here:https://www.ardensgarden.com. 
Matt Weyandt – Co-founder of Xocolatl Chocolate 
In this video, you'll learn how one of Atlanta's top local chocolate producers, Xocolatl swept across Atlanta. Matthew's trips to Costa Rica led to an award-winning chocolate manufacturing company. Also, see how Xocolatl Chocolate is exceeding industry-level sustainable standards. Lastly, learn about the different hurdles Xocolatl faced while attempting to import cacao worldwide. 
Visit Xocolatl Website here:https://xocolatlchocolate.com.
PREP Member Sager Aref hosts all Atlanta food and Beverage events. Sager is the owner and operator of Delava Snacks. Check them out here:  
https://www.instagram.com/atlantafnbforum/
Upcoming Youtube Videos 
Our most recent Event was hosted by the Atlanta food And Beverage Forum, Featuring Just Add Honey. 
Meet Brandi and Jermail Shelton. Owners of Atlanta's Fastest growing tea room, "Just Add Honey." This was one of the best events to date! Brandi and Jermail spoke with PREP members about their journey aboard and how their experiences. And how this subsequently led to creating new ideas for infusing high-quality premium tea blends from around the world. This video will be available on PREP's YouTube channel this week!
Check their website here. https://justaddhoney.net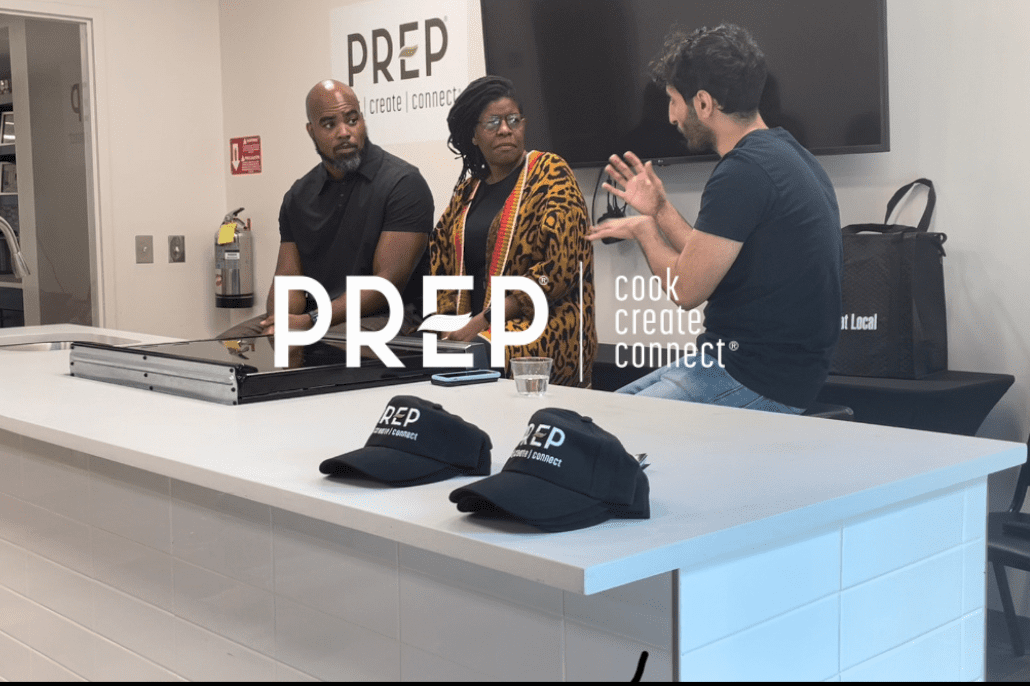 Don't forget to check out our new Procurement Video now on Youtube!
Finally, PREP Kitchen USA has recently partnered with Cintas and Engelman's Bakery. We are now bringing more centralized purchasing and distribution services for food and supplies. Our Procurement partners offer national discounted prices, no delivery fee, or order minimums. Furthermore, PREP's partners offer food expos and events exclusive to PREP members. Check out our updated procurement video featuring Mitch Long, our procurement manager, on PREP's Kitchen USA's Youtube channel, 
Previous Speakers
https://www.prepatl.com/wp-content/uploads/2022/09/EVENTS.png
1080
1080
Reggie Rhohadfox
https://www.prepatl.com/wp-content/uploads/2018/09/PREP-LOGO_WEB.png
Reggie Rhohadfox
2022-09-26 18:35:46
2022-09-27 19:56:58
Atlanta Food And Beverage Forum Events Now On Youtube!