Taking your Food Business to the Next Level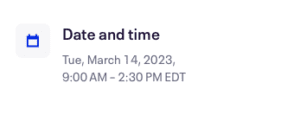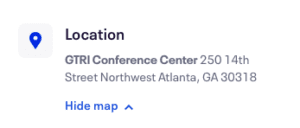 FREE for PREP Members!
Purchase your tickets now!  Your company will receive a $25 billing credit courtesy of PREP. Send a copy of the ticket receipt to Meredith!
Want to gain an inside perspective from experts in food retail, distribution, packaging, food safety, branding, and more? If so, then there is excellent news. Georgia Manufacturing Extension Partnership (GaMEP) at Georgia Tech is hosting the "Taking Your Food Business to the Next Level" event Tuesday, March 14, 2023, at 9:00 AM at the GTRI Conference Center located at 250 14th Street Northwest Atlanta.PREP is offering a 25-dollar credit to be applied next billing cycle to cover the cost of ticket purchase. Please submit the ticket receipt or proof of purchase to mereditht@prepatl.com to receive billing credit. We encourage all members to take advantage of this opportunity and attend this incredible event. 
This event is ideal for start-up food producers, mobile food operators, and seasoned producers. Don't miss out on this business event packed with experts sharing industry know-how. At PREP, we are constantly looking to assist members in growing their businesses in all aspects, and we hope you will attend.
Click here to purchase event tickets now!
Can't make the event? Click here to learn about prep's free business development services and other amenities.
Schedule time with one of our Business Development Mentors today! Discuss business operations, logistics, SEO, SEM, business growth and expansion, distribution, marketing, social media optimization, and more.