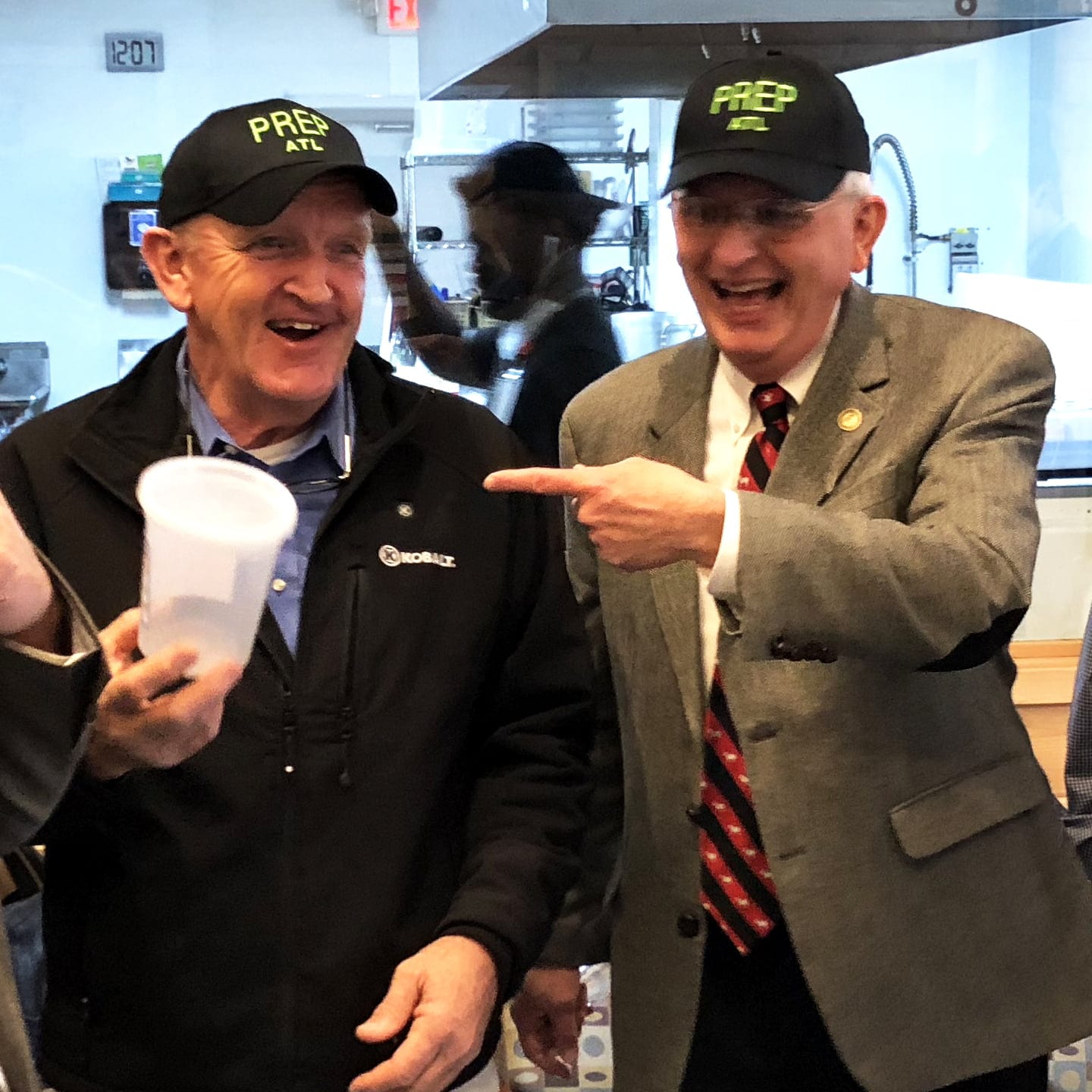 PREP hosts Gary Black & House Ag Committee Members
PREP was proud to host a pre-legislative session tour of our campus with Gary Black, Members of the Georgia House of Representatives Agriculture Committee and Georgia Grown.
"The Georgia Grown program is a marketing and economic development program of the Georgia Department of Agriculture. Their No. 1 goal is to aid our agricultural economies by bringing together producers, processors, suppliers, distributors, retailers, agritourism and consumers in one powerful, statewide community. Georgia Grown is here to help new agribusinesses grow, and established agribusinesses thrive."
Many PREP producers proudly display the Georgia Grown logo on their products letting buyers know that there is a story behind their products.  PREP Members are at the forefront of the Local and Clean Food Movement!

House Agriculture Committee Members visiting PREP included: Rep. Tom McCall (Chairman),  Rep. Susan Holmes, Rep. Sam Watson, Rep. Dominic LaRiccia, Rep. Clay Pirkle, Rep. Jodi Lott, and Kathryn Epps on behalf of Rep. Bubba Epps.
PREP Cook-Create-Connect is a fully licensed unique shared kitchen concept. Established with one goal in mind, to help build and support small food businesses in Metro Atlanta.
PREP provides state-of-the-art commercial shared kitchen space, test kitchens resources, food procurement and guidance to a talented and creative class of entrepreneurs.
These are specialty food producers, baker, caterers and mobile food service operators, along with the next generation of food artisans. PREP is a privately held company based in Atlanta, GA.
For more information about PREP please call (404) 920-4150
or visit www.PREPatl.com    PREP on Facebook – PREP on Twitter – PREP on Instagram – Truck & Tap – Atlanta Food Truck Catering
Did you know that the more than 50 pieces of artwork that line the walls of PREP are by our very own JR Marranci! Take a look at his website wwwArt-Atlanta.com – Jr's Abstract Art on Facebook