Business Branding Seminar
to be held at PREP at 10 am, Tuesday July 26th, 2016
Guest speaker Marcus Jackson of Caliber Elite Consulting will discuss how to focus and develop your brand.  This is an excellent opportunity for PREP Members!  Check out Caliber Enterprises on Facebook!
Space is limited, you must RSVP to JR @ 404-920-4150
to attend this not to be missed presentation!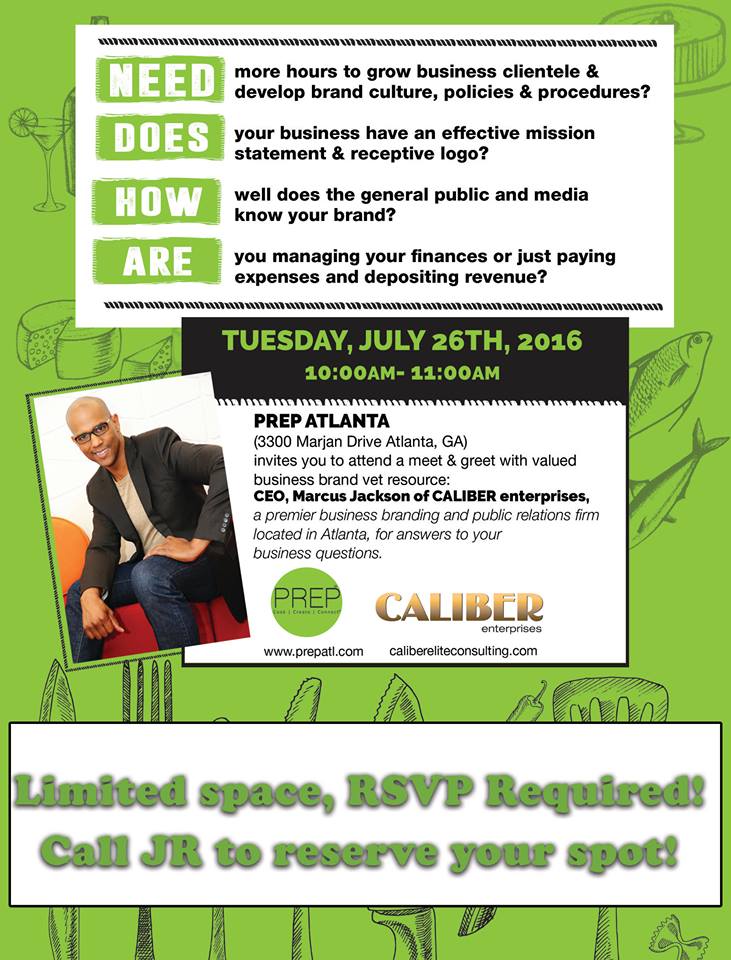 For a list of PREP's Members Click Here
PREP Cook-Create-Connect is a fully licensed unique shared kitchen concept. Established with one goal in mind to help build and support small food businesses in Metro Atlanta. PREP provides state-of-the-art commercial shared kitchen space, test kitchens resources, food procurement and guidance to a talented and creative class of entrepreneurs: specialty food producers, baker, caterers and mobile food service operators, along with the next generation of food artisans. PREP is a privately held company based in Atlanta, GA.
For more information about PREP please call (404) 920-4150 or visit www.PREPatl.com
PREP on Facebook – PREP on Twitter – Truck & Tap – Atlanta Food Truck Catering